Moving locally from a house?
Five Star Moving and Storage is ranked number one among the local moving companies in Los Angeles county and we can proudly say that our excellent customer service is what sets us apart from the competition. 
If you are moving out from a house and looking for local movers in Los Angeles area, we would be happy to assist you with your upcoming move. All you have to do is to give us a call and one of our customer service representatives will take all the necessary information and will give you an approximate estimate to use our moving services.
What you need to know?
1. You need to provide us the exact addresses for your current location and for the location you are moving to. This determines the distance between two locations. Anything over 10 miles per Department of Transportation, Double Drive Time charge applies. We do not charge for travel time from our office to your location. 
2. You need to know what items you will be moving. From bedroom: bed with nightstands, dresser, standing lamp. From the living room, sectional L-shaped sofa 3 seater,  round coffee table, end table with table lamp, TV with TV stand.  Kitchen utensils, microwave, toaster, along with the pantry. If items are not packed, please specify how many boxes it will fill. Are you moving any appliances? How big is the fridge? Oftentimes, the job is small where 2 movers could do the job, but, because there are some large items that would take 3 or 4 movers to handle it. 
3. We put all the items into our software that will give us the volume in cubic feet measurement. Our largest truck is 27 feet truck that can hold up to 1600 Cubic Feet. We determine if the volume of your items will fit in one truck or is there a need for a second truck. Also, sometimes it is believed that having 2 movers at lower rate would save you money. But, this is a mistaken notion, because it would take them longer to finish the job. Quite the contrary, having more movers would expedite the moving process and movers would get everything done quickly, thus saving you money.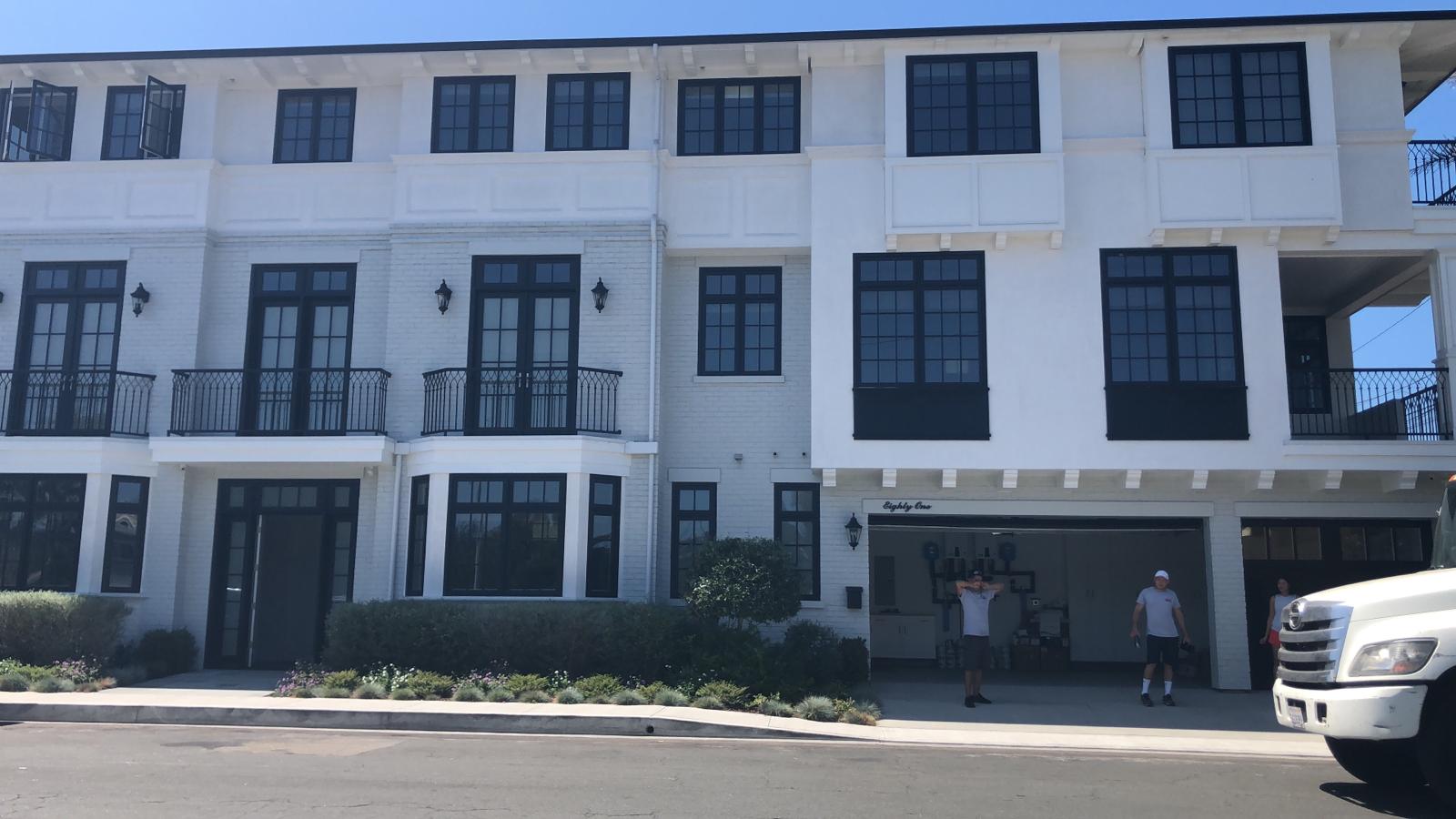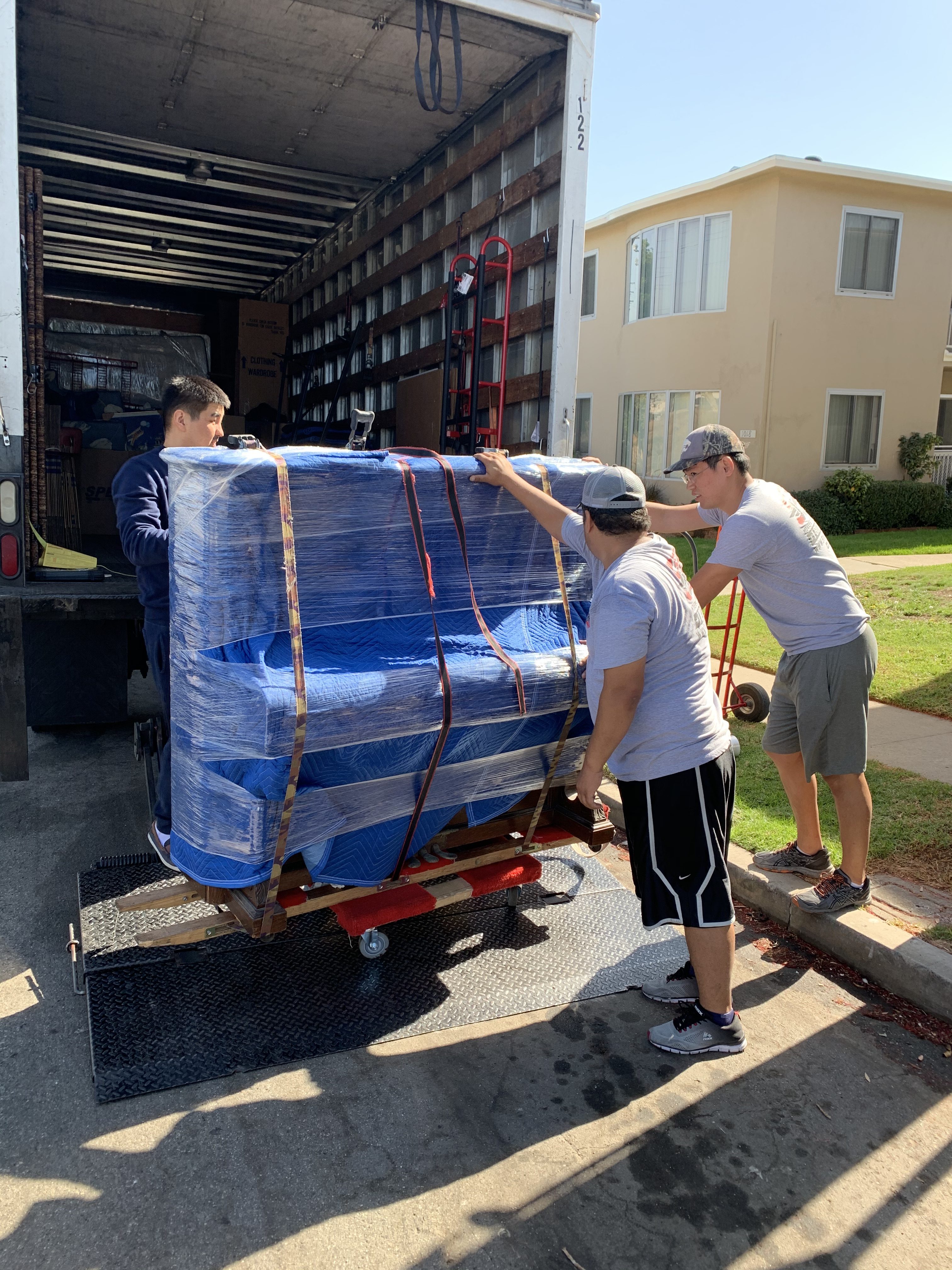 Professional Piano Movers
Are you moving a piano? Look no further, Five Star Moving and Storage has well-trained professional movers to make the moving process a breeze. Contact us today to get a quote for your piano move!
"AMAZING SERVICE!! Sam and Atai were such helpful movers. They helped my family move not one, but TWO different pianos, along with many other larger, more awkward pieces of furniture. They were careful and quick with lifting things in and out of the moving truck and were extremely polite. By far, this was my best experience moving-and I've moved quite a lot throughout the years- nothing was broken, scratched, or stained (which I've NEVER experienced before) and not to mention Dog friendly with 2 German Shepherds!! If you want the job done right- it's with this company."
Yelp Review
Kt C. 
Auburn, AL
Let's face it, sometimes there are bulky items that your normal plumber or even a plumbing crew wouldn't have the right tools to handle. This is the case with a bulky jacuzzi or a hot tub that weighs 600 pounds or more and need hoisting tools, dollies, carts and some muscle to get it from the driveway where it was unloaded into the bathroom. Five Star Moving has plenty of experience moving heavy and speciality items, we have all the right tools and can get it done fast and within budget. Contact us today to get a quote!